STG 34k
Stemple Takedown Gun (STG) 34k
The Stemple Takedown Gun (STG) setups are new parts packages for unmodified/transferable Stemple 76/45 machine gun receiver tubes. This setup is assembled using an AK underfolding stock or fixed stock newly manufactured Stemple-compatible parts, and MG34 fire-control with the same select-fire trigger system. Selecting semi or fully-automatic fire is simply done by moving your trigger finger to the top or bottom of the 'W' shaped trigger. Pulling the upper 'E' position on the trigger enables semi-automatic fire; pulling the lower 'D' position enables fully-automatic fire. These are 'takedown' systems of interlocking subassemblies that can be easily attached to and removed from the 76/45 receiver. This method of assembly is ATF approved. These machineguns are fully transferable to individuals.
New 34k Features and Options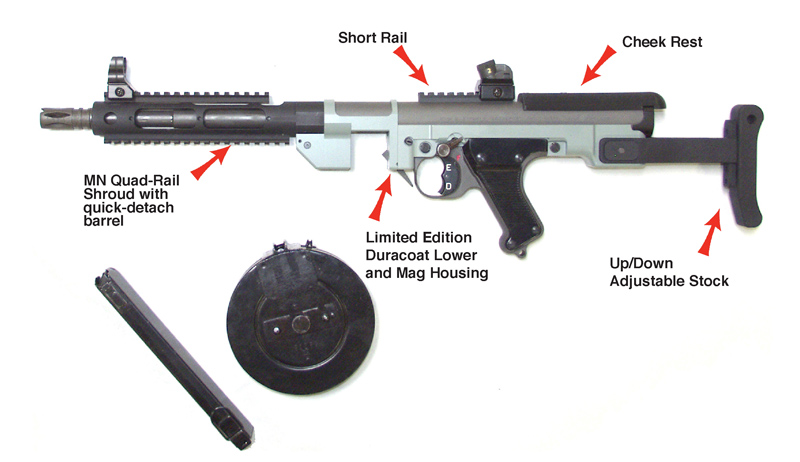 STG 34k shown with Duracoat Tan and Leupold Prismatic Scope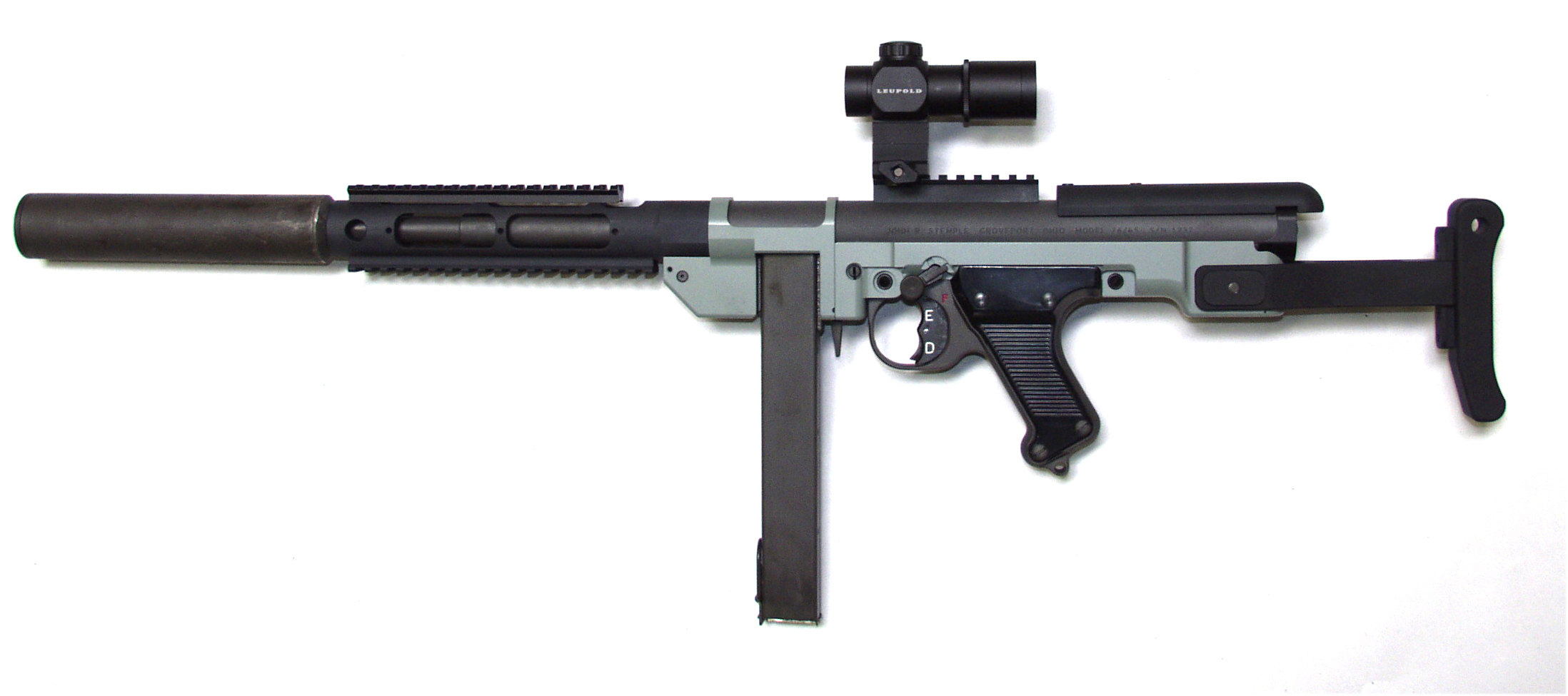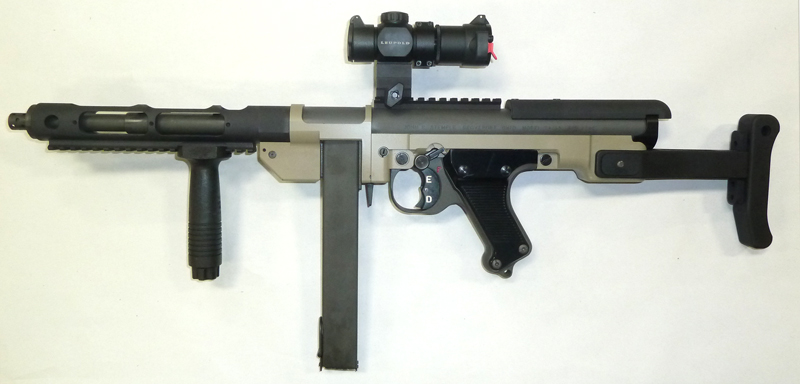 STG 34k shown with fixed stock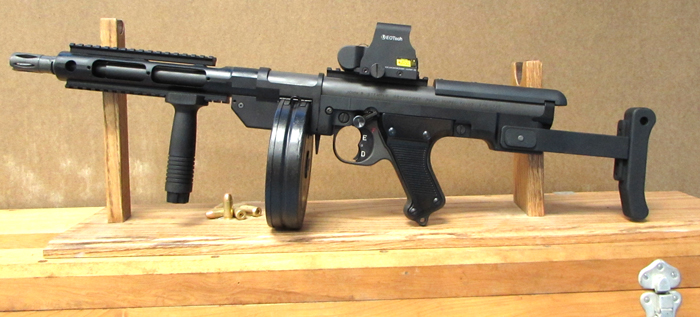 STG 34k shown with AK under-folding stock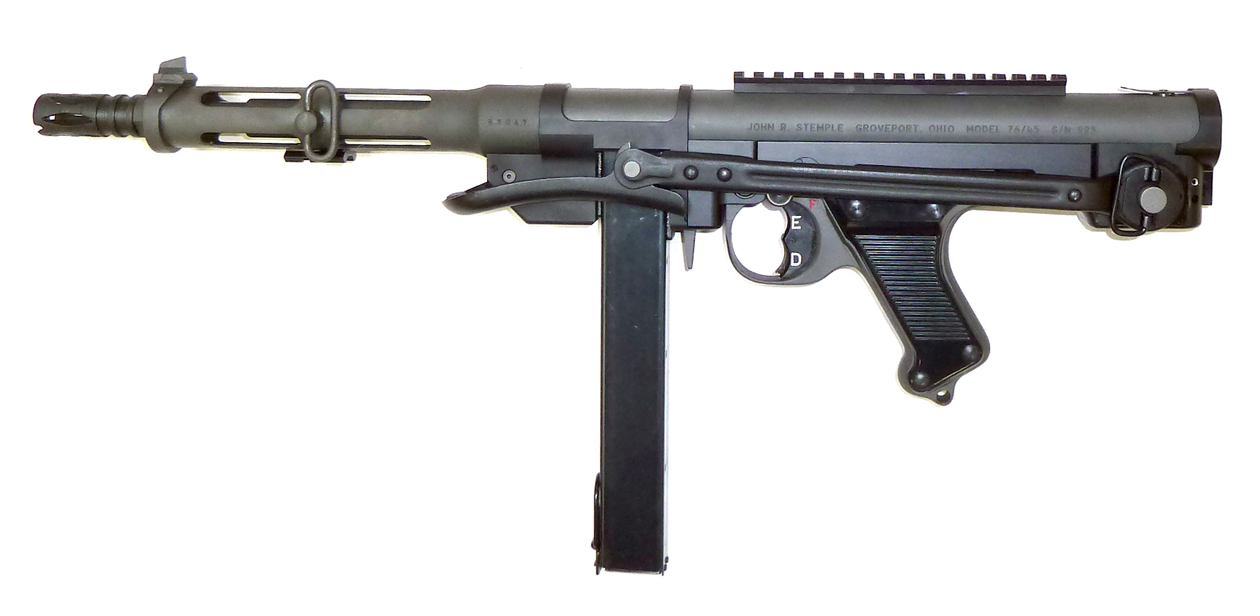 Price: SOLD OUT: Includes foregrip, 2 drums, 1 magazine, multi-tool, spare buffer, choice of stock, & barrel locknut/muzzle cap tool. Iron Sights Not Included

Each gun has a treaded barrel for a suppressor (1/2 - 28)
Package Deal: SOLD OUT: (Includes everything listed above as well as the suppressor and custom hard case pictured below)
Options
Stocks: AK folding and short/fixed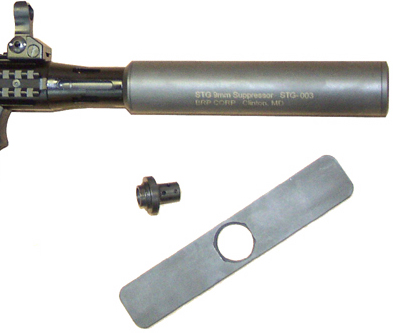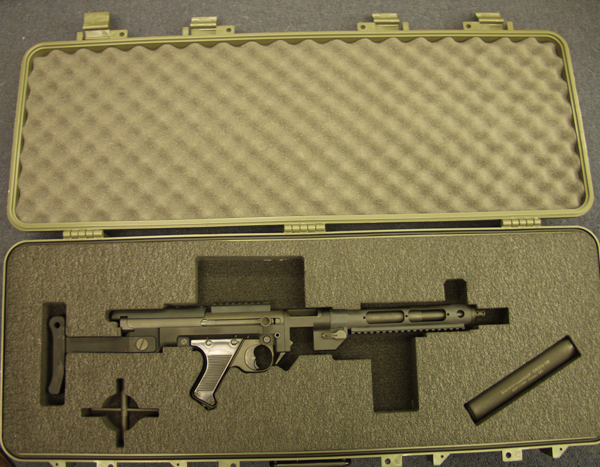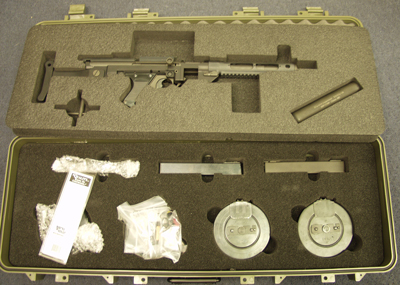 STG 34k Mil-Spec Two-Tier Starlight Case: $350
A picture from a sharp-shooting customer: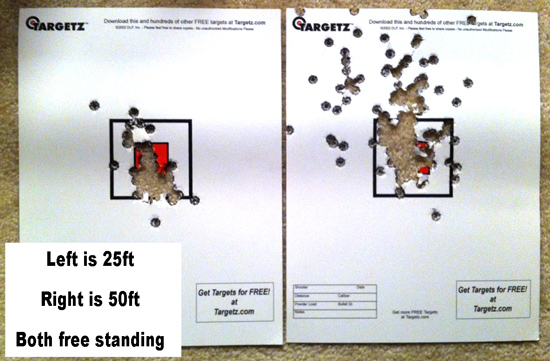 phone: 678-425-9585
There are no products listed under this category.