Product Description
Original Item: Remington Pattern
"R"
BB 0826
P14 Magazine Case Variations
Remington and Eddystone cases have very similar shapes as well as a feed ramp on the front spine. They are easily distinguished from each other by the spot welds present on the front and rear spines of the Remington cases whereas the Eddystone cases are smooth in these areas. Eddystone cases typically have a "E" or "2" on the top of the rear spine. Remington cases are blank of markings or have an "R" on the back surface of the rear spine.
Winchester magazine cases have a distinctive tab pattern at the front of the case and don't have a feed ramp built into the front spine. Winchester cases also typically have a "W" on top of the rear spine.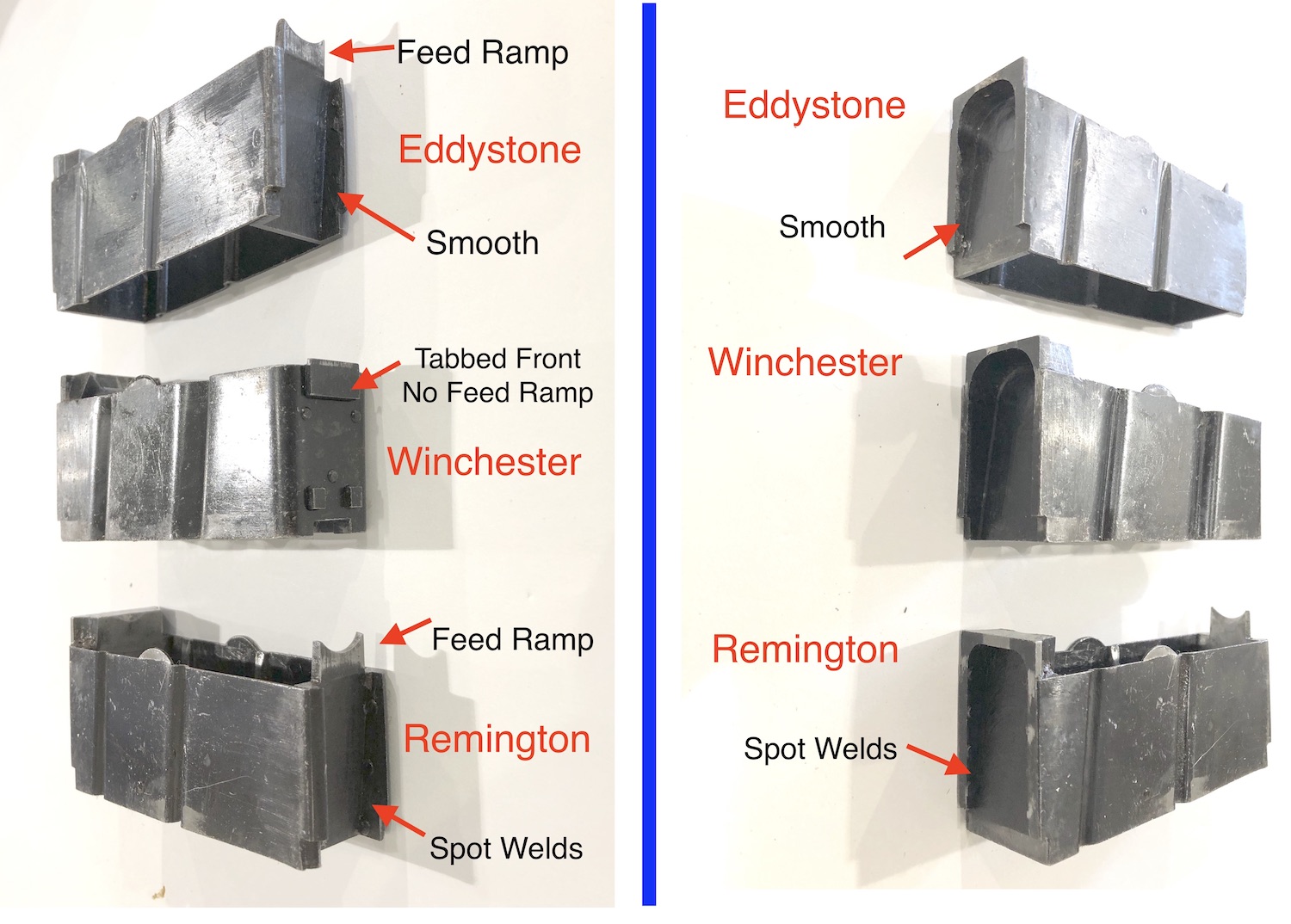 Product Videos
Custom Field
Product Reviews