XMG Belt-Fed AR-15/M16 Upper Receiver
SOLD OUT
(This upper receiver may not be used on full-auto lowers unless by a C2 manufacturer.)
This durable milled steel upper receiver alters the method of feed from magazine-only to belt-only and the caliber to 8mm Mauser or 308. It requires no modification to your lower receiver. It simply clips on just like the standard AR-15 / M16 upper receiver. Each XMG comes complete with all parts except for the lower receiver. It is capable of semi-auto-fire-only operation with AR-15 and variant weapons and selective-fire with M16 and variant weapons but may not be used on transferable machineguns. It has a cycle rate of 700-1000 rounds per minute. Original MG34 selective fire components and bolts cannot be introduced to the XMG configuration. The XMG is fed from MG34/42 50-round flexible, metal belts, two or more of which can be joined end to end.
Its design is based on the MG-34 and it utilizes some parts from the MG-34. Most important are the bolt head, barrel, feed cover/tray, and muzzle parts.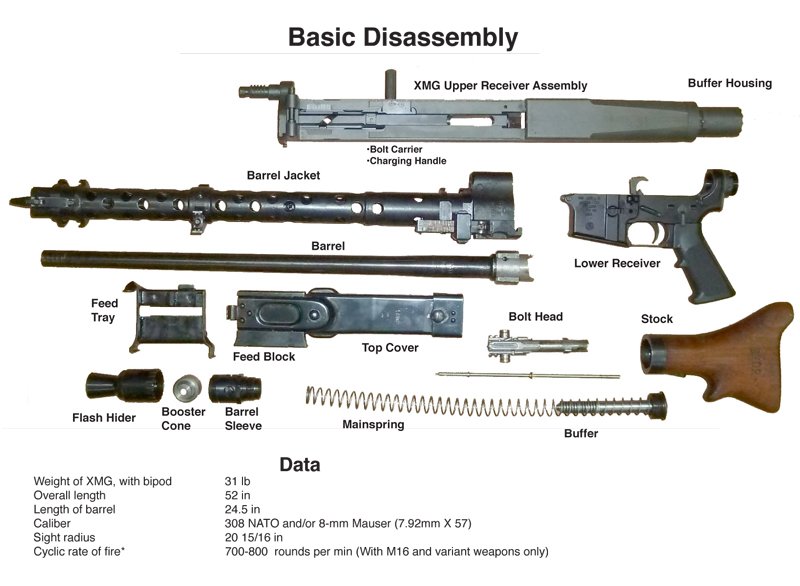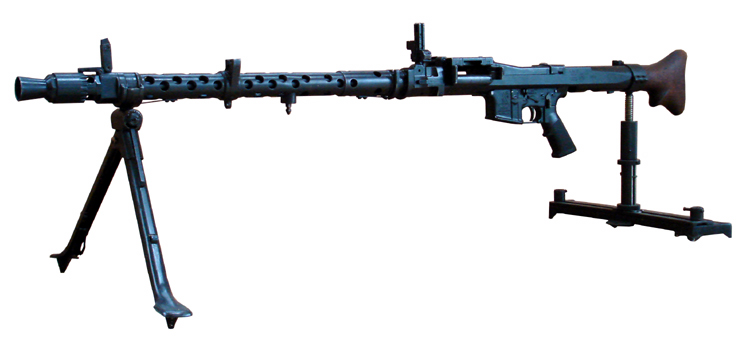 Shown on MG-34 Sustained Fire Kit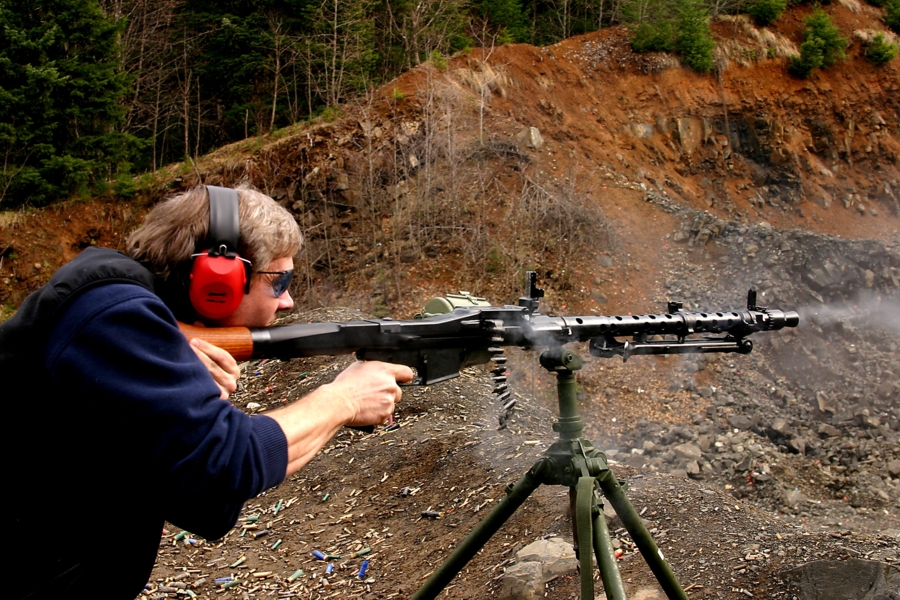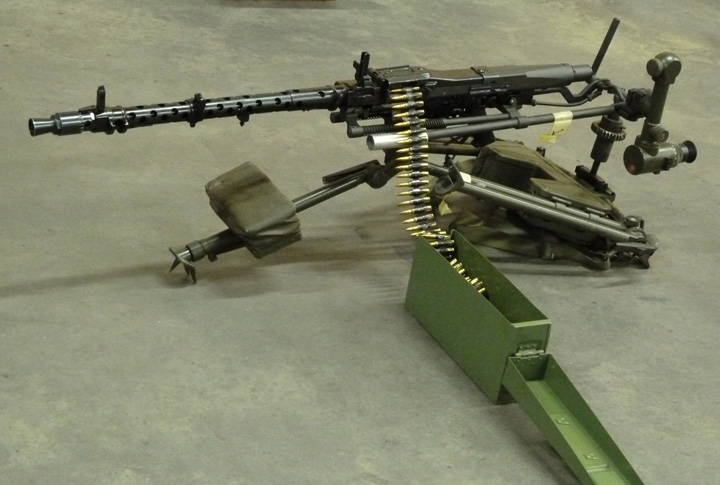 XMG Shown on Modified MG3 Ground Mount with Hendsoldt Optics: $750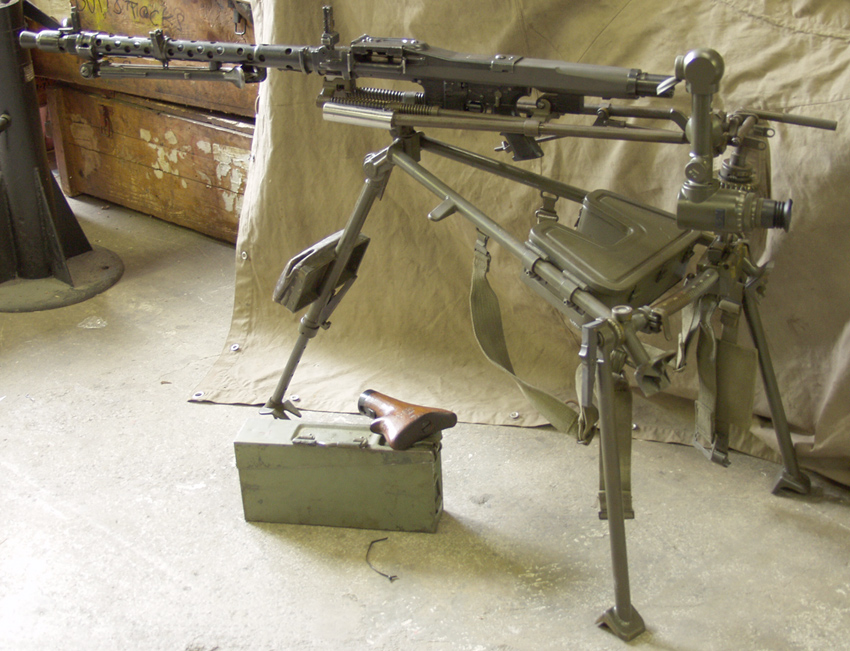 Shown on AA Mount with BRP 34 to 42 adapter: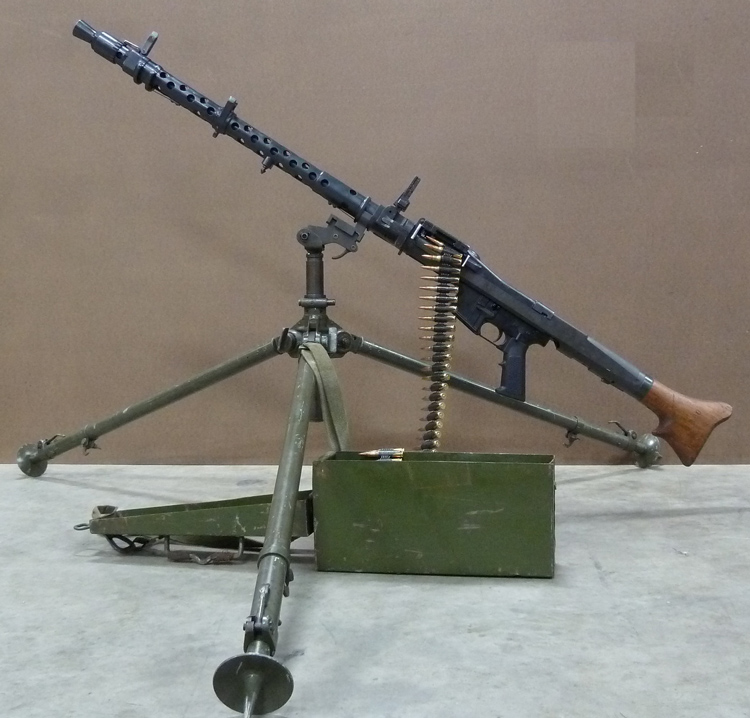 Original, un-cropped photograph used for the ShotGun News article of April 5, 2010.
This excellent photo of an XMG taking down drones at Big Sandy was graciously supplied by:
Richard MacLean, www.MacLeanTech.com.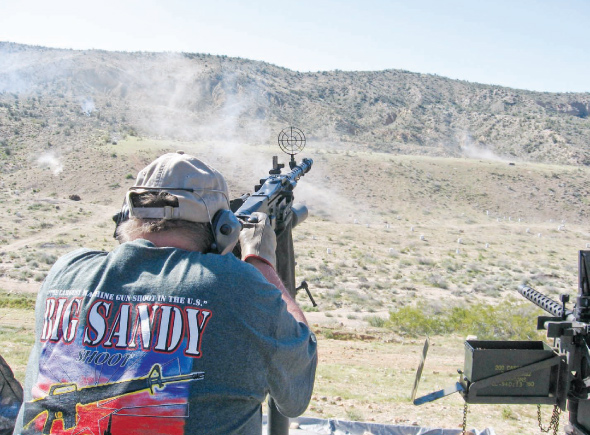 One XMG just isn't enough. Shown on a modified MG3 double mount.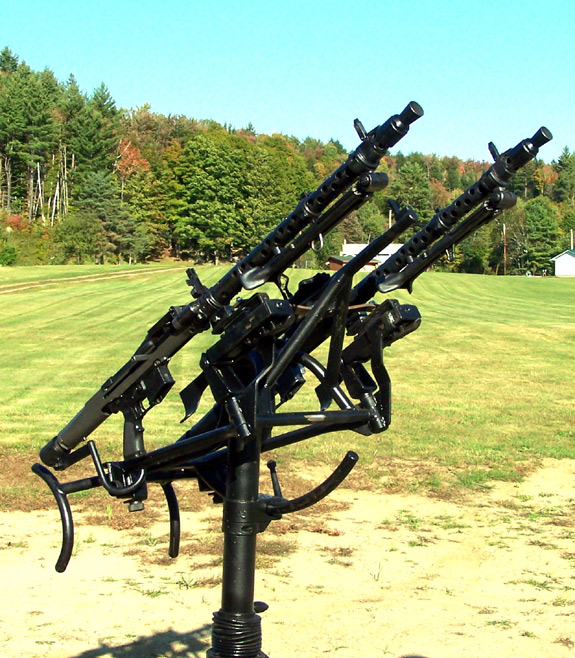 MG-34 / XMG 308 Conversion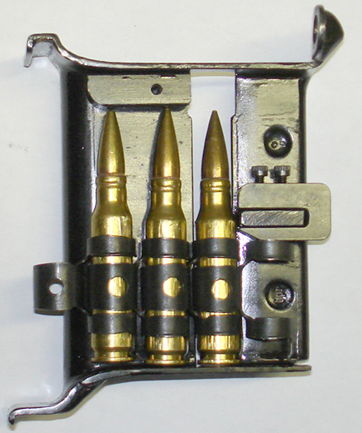 308 Feed Tray with M13/M60 Link Guide:
How It Works
Once the original feed block is modified to assist 308 feeding, it will continue to function with 8mm as well. At this point, simply switch the quick-detach barrel and feed tray to your desired caliber. Since 308 is a lower-pressure round than 8mm, you may want to replace the 8mm booster with the 308 booster to increase the cyclic rate. Be careful not to use the 308 booster when firing 8mm.
XMG Transit Chest: $375 (free ship in lower 48)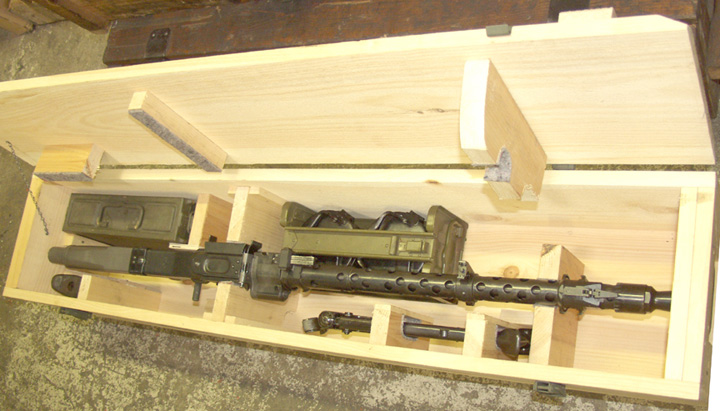 From Customers
"I am enjoying my new gun. I have shot it in both the 308 and 8mm configurations without any problems. The 308 was outside, and I shot 8mm indoors. The sparks were flying off the traps!!!! "
"I just received my XMG 34 last week. My six sons and I were able to go to the range on Saturday and we put 42 fifty round belts through the XMG and it ran flawlessly. We had a great time. Thank you very much for delivering an excellent product." - Michael R. L., M.D. in North Carolina 1/9/2006
"HEY BRIAN JUST WANTED TO CHECK IN... MY XMG IS RUNNING FLAWLESS, SEVERAL CASES AMMO DOWNRANGE" TONY H